Our experienced Construction Loan Lenders will save you time and money. Ask our sales associates for additional discounts when using the preferred lenders
***Zeilman-James Homes requires that you use one of our experienced lenders for your construction loan needs.
Preferred Lenders: $500 discount when using these lenders!

CinFed Contact: Ryann Conn
4801 Kennedy Avenue
Cincinnati, OH 45209
Office: (513) 333-3995
rconn@cinfed.com

Rural 1st
Contact: Amy Lipps
Office: (937) 533-4442
Cell (937) 344-1300
amy.lipps@rural1st.com

Park National Bank, Southwest Ohio & Northern Kentucky
Kim Cunningham, Loan Officer
1075 Nimitzview Drive
Cincinnati, OH 45230
(513) 624-2229
kcunningham@parknationalbank.com
Approved Lenders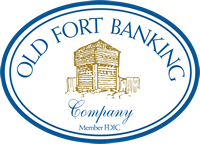 Old Fort Bank
Kay Moffit, Loan Officer
65 South Progress Dr.
Xenia, OH
(937) 604-1620
kmoffitt@oldfortbank.com

Home Savings Bank
Scott Baker
9435 Waterstone Blvd. Ste 140
Mason, OH 45040
513-227-5897
Sbaker@homesavings.com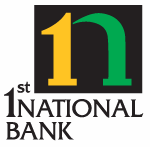 1st National Bank
Jim Burton
7451 Montgomery Rd, Ste A
Mason, OH 45040
513-899-2650
jburton@bankwith1st.com

Miami Savings Bank
Contact: Del Schiferl
8008 Ferry Street, Miamitown, OH 45041
Office: (513) 353-1339
dschiferl@miamisavings.bank

Forcht Bank
Mikeal Mulberry, Loan Officer
Craig Houchens Market President
58 Broadway Dry Ridge, KY 41035
(859) 824-8587
mimulberry@forchtbank.com

Kentucky Federal Savings & Loan
Tim Cummings
859 -261-2076 (phone)
859-261-9444 (fax)
tcummings@kentuckyfederal.com