Your custom home builder must be experienced with building homes in your geographical area. Whether your future address will be in Ohio, Kentucky, or Indiana, Zeilman-James Homes is your builder. We build quality custom homes throughout the area, including beautiful lake properties.
Our team is knowledgeable and up-to-date with building codes and requirements, in addition to understanding the climate and characteristics of the area. Not only will your home be built to your specifications, it will be suited to your geographical area.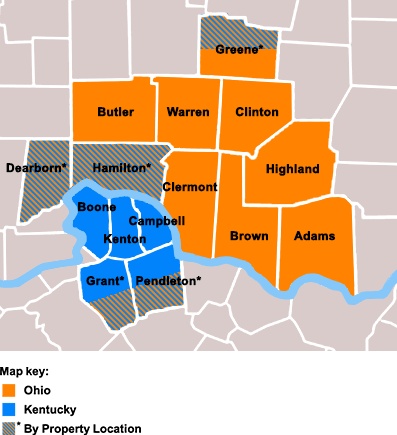 Ohio
COUNTIES:
Adams, Brown, Butler, Clermont, Clinton, Greene*, Hamilton*, Highland, Warren
CITIES & TOWNS:
Amelia, Anderson Township, Batavia, Bethel, Blanchester, Centerville, Cincinnati, Dayton, Eastgate, Felicity, Georgetown, Germantown, Goshen, Hamilton, Hillsboro, Jamestown, Landen, Lebanon, Loveland, Maineville, Mason, Milford, Mt. Orab, New Richmond, Oxford, Pleasant Plain, Sardinia, Springboro, Trenton, West Chester, Wilmington, Winchester
LAKE PROPERTIES:
Lake Lorelei, OH; Lake Waynoka, OH
Kentucky
COUNTIES:
Boone, Campbell, Grant*, Kenton, Pendleton*
Indiana
COUNTIES:
Dearborn County*
*New home sales to be determined based upon property location.
Featured Area: Lake Waynoka (Brown County, OH)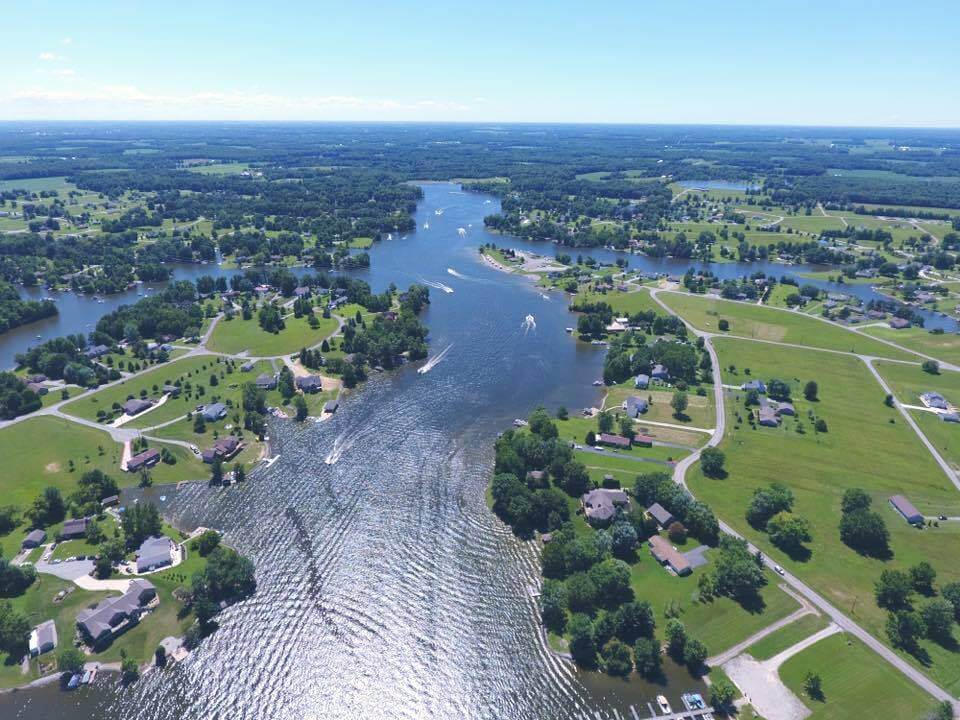 Lake Waynoka is a great place to live whether you are looking for a
Place to live with your family
Retirement location
Second home on the lake
Less than an hour from Cincinnati, it is one of the best kept secrets in southwestern Ohio. Off the beaten path, the lake is a peaceful, relaxing private community with an abundance of amenities and events at your fingertips all year long.
With 2,400 acres, nearly 4,000 lots, over 50 miles of paved roads and over 850 homes, Lake Waynoka is a perfect place to build a full time residence, summer home, or relaxing retreat whenever you need one! Water and sewer lines travel near all roads and allow for hookup throughout the lake.
Lake Waynoka boasts the following private community amenities:
300 acre lake offering tubing, water skiing, fishing and boating
24 hour gated security
3 outdoor swimming pools (kiddie pool, adult only and general)
State of the art recreation center with: indoor pool, jacuzzi, exercise room, full-size gym with basketball court, locker rooms and game room
Onsite restaurant
Onsite bar
Public picnic areas and playgrounds
Full service marina
There are still many lots available, both on the lake and off the water.
Contact Zeilman-James Homes today.