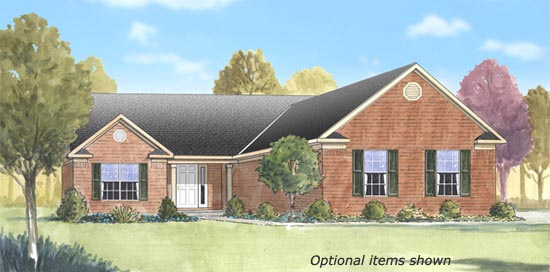 Build your affordable custom home in Union, Kentucky with the help of Zeilman-James Homes. Choose from one of our many pre-existing home plans, provide us with your own plans, or let the Zeilman-James Homes custom building experts help you design the custom floor plan of your dream home.
We've recently built a home in Union at the following address:
3405 Hathaway
Union, KY 41091
Union, Kentucky, located in Boone County, is a rapidly growing community with a population of around 2,900. Established in the mid 1800's, Union is said to have gotten its name by being a connection point between the Kentucky communities of Florence and Big Bone Lick. Today, Union, Kentucky offers residents a quiet haven from the bustle of urban life, but with the benefit of having easy access to nearby metropolitan benefits in downtown Cincinnati.
Union is experiencing an extremely high rate of growth in new single-family housing. The community and its leaders tightly control commercial development, attracting upscale housing development, and offering citizens an environment that fosters a sense of identity. As a result, the City of Union has grown from the smallest into the second-largest city in Boone County, yet remains remarkably free of the urban sprawl.
Email one of our building consultants or call 513-947-3000 to discover how easy it can be to build in Union, Kentucky with affordable custom homes from the $120,000s.